We stock Natures menu and Benyfit natural dog food.
Natures menu:
Freeflow mince: 2kg bags.
Blocks: 400g blocks.
Nuggets: 1kg bags.
Country Hunter Nuggets: 1kg bags.
Raw chews including Marrow bone, ribs and knuckles.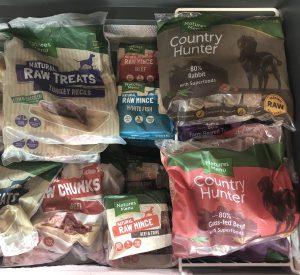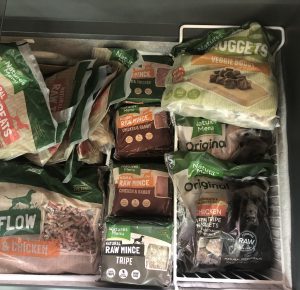 Benyfit natural flavours, including 80-10-10 range:
Premium blend
Tender chicken
perfect puppy
senior care +
Goat meat feast
Rabbit meat feat
and many more!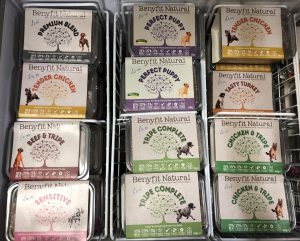 For Reptiles:
Frozen Mice from pinkies to XL.
Frozen Rats from pinkies to Jumbo.
Owls/Ferrets:
Boxes of frozen, day old chicks.
For Aquatics: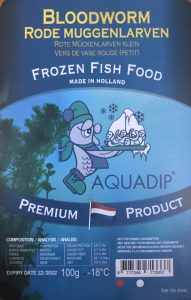 If you are looking for something specific; contact us and let us know and we may be able to get it in for you.